International Programs
Develop your global mindset through immersive and experiential learning programs.
Our partner universities and academic centers around the world offer innovative coursework, service learning, and internship opportunities where you'll gain firsthand experience into the communication, journalism, and media industries from a global perspective. Gain cross-cultural, personal, and professional experience while earning academic credits towards your USC degree. 
Graduate Internship Programs
A Few Facts
Courses available across 7 programs
Choose from taking courses with fellow Annenberg students or alongside local students.
OF PARTICIPANTS WOULD RECOMMEND THEIR PROGRAM TO FRIENDS
Chat with one of our study abroad ambassadors to learn about the student experience.
AVERAGE SALARY INCREASE FOR STUDY ABROAD STUDENTS
Graduates who have studied abroad out-earn their peers who don't have international experience.
OF EMPLOYERS ARE IMPRESSED BY STUDY ABROAD EXPERIENCE
Students who have studied abroad are likely to possess highly desirable skills such as cross-cultural communication, independence, cultural awareness, maturity, and flexibility.
Annenberg Study Abroad Application Information
Applications for fall semester study abroad are available in mid-December and early May for spring semester for the following academic year. All USC majors are eligible to apply depending on the program.
Pre-Departure Information
How to prepare for your Annenberg study abroad semester experience, useful information that we require all study abroad participants to read before departing for their programs.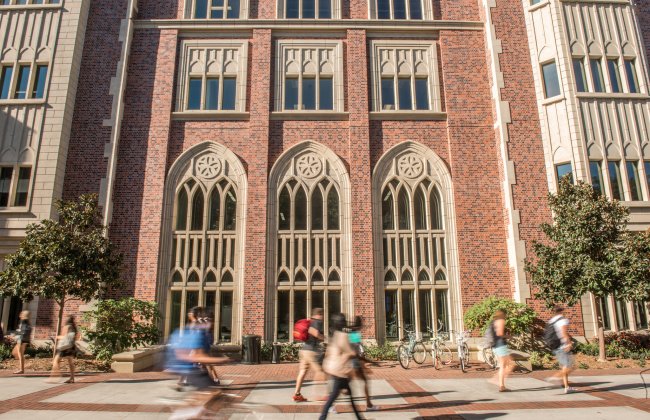 US Media Studies Program At Annenberg
Qualified university students from around the world will have the opportunity to spend a semester or year studying at the University of Southern California Annenberg School for Communication and Journalism. The US Media Studies Program at Annenberg (USMSPA) for international, non-degree seeking students. Students admitted to this program will take a majority of their coursework in Annenberg courses focusing on communication, journalism and/or public relations. 
 
FAQ and Helpful Links
Everything you ever wanted to know about USC Annenberg's International Programs and their Host Countries
Contact Information for Annenberg International Programs
USC Annenberg School for Communication and Journalism
3502 Watt Way, ASC 140
Los Angeles, CA 90089-0281
Tel: 213.821.1276
Fax: 213.821.0772
Email: ascintl@usc.edu
Katy Kelly
Assistant Director